Good Morning! Did you sleep well? I did but I sure could have stayed in bed longer this morning. I didn't want to get up at all. Thankfully it's Friday and I can get a little extra zzz's this weekend..and next week!! OMG I can't believe in two days I'll be on a cruise ship! This vacation has felt like it was light years away and now it's finally here, wahoo!
Fun in the sun, drinks on the beach, swimming in clear water…ok enough of my daydreaming. So last night I went to my first blogger meet up and it was fun. I didn't know what to expect or how it would work but everything went well and it was nice to meet other bloggers in the area.
It was held at Fab'rik in Chapel Hill which is a cute little boutique store. They had sooo many cute clothes! I ended up buying a really cute shirt (I'll have to share it another time) that I plan to wear on the cruise. 🙂 The event was really laid back and inviting. Everyone got a chance to chat, snack, drink (a glass of wine) and shop. A girls dream right! Here's a picture of all the girls that attended.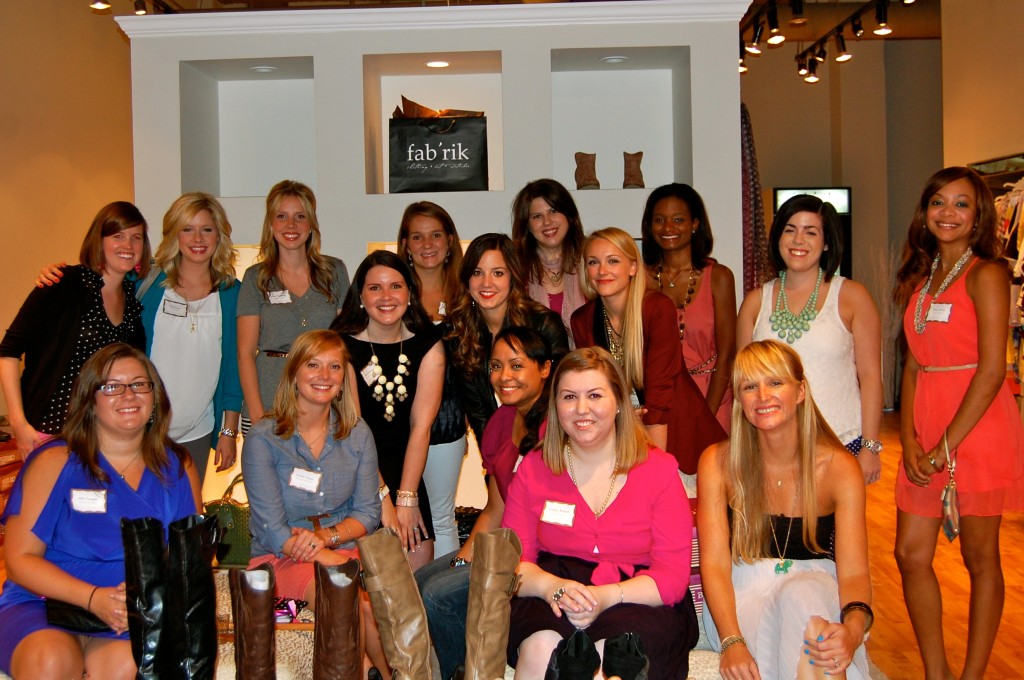 (Photo courtesy of Molly)
I know you're wondering where I am..well I was in the dressing room trying on clothing. Oops! I'll be in the next one. 😉 Here I am with my sister-in-law Kelly. She went with me to the event.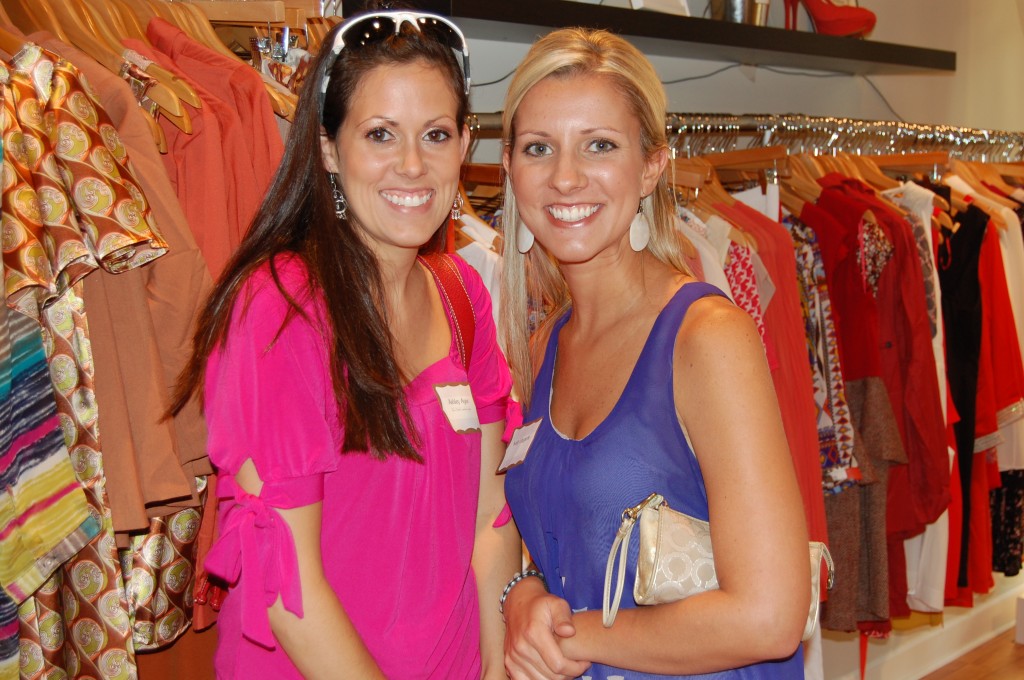 This meet up was great and I can't wait for the next one. My goal for the next event is to talk to more of the girls and get to know them. This time I only spoke to a couple of the girls, so next time I will do better!
If you're in the Triangle, you should join us! You can go to http://trifabb.wordpress.com/about/ to learn more about the group!
Special shout outs to the sponsors of this event:
Fab'rik Chapel Hill (Facebook page link)
Sugarland Bakery Chapel Hill
Lindsay Gaines made the awesome polka dot gift bags!
Katie Barber – Willow House
Maura Richards – Silpada Jewelry
and of course all the bloggers that attended:
Brooke Allen monikabrooke.blogspot.com
Molly Stillman http://www.mollystillman.com
Marissa Huggins http://www.shabbychicandcheap.com/
Angela Keeley-White http://headtotoechic.blogspot.com/
Kate Bryan http://www.thesmallthingsblog.com
Lauren Pederson http://www.frommygreydeskblog.com
Carrie McQuaid http://www.chasingbigdreams.com/
Kathleen Cline http://thenutkase.com/
Lindsay Boland http://www.poppymag.com
Lindsay Gaines http://domesticatedworkingwoman.blogspot.com/
Susie Dickson http://seaandswank.com/
Katie Barber http://katiebarber.willowhouse.com
Have you attended a blogger event? What did you think of it?