I can't believe my vacation has come and gone. It seems like it was just yesterday I was packing and getting ready for it. Now, it's over and back to reality. Why is it vacations go by so fast but the work week goes by so slow?!
In case you missed it, here are posts from last week:
Back to the cruise, eh?! So we flew to Miami from Greensboro which wasn't too bad. I booked us an early flight – 6am!- and we were in Miami by 9am. This was Braxtons first "big airplane" ride and he loved it. He of course got the window seat only to fall asleep half way through the flight. I couldn't blame him tho, I was tired too.
Here's some pictures I snapped while we were in Port.  Isn't the view of Downtown Miami spectacular?!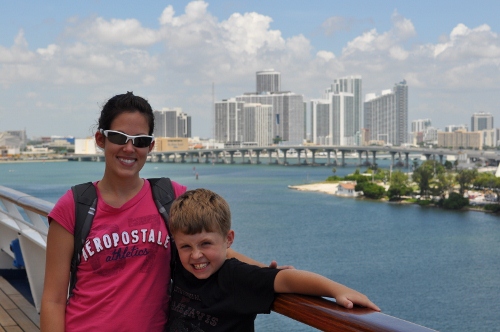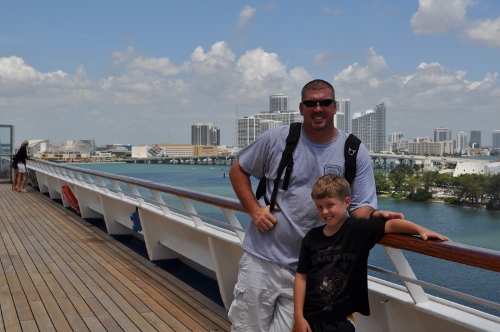 This is the Putt Putt Course they had on the ship. Not the easiest thing to play when the ship is rocking back and forth..but still fun for the kids!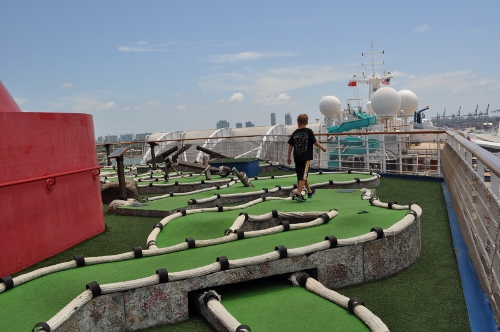 Check out the water slide! That thing was HUGE.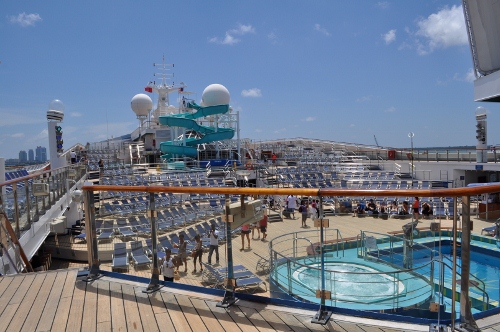 Not sure I like this place anymore. I played the penny slots and lost every bit of $10. I learned pretty quick I suck at gambling so I stayed away from these mean machines.
Here's the Dance Club on the ship. At night – until 10pm – it was also the hangout place for Camp Carnival and was full of LOUD kids. 😉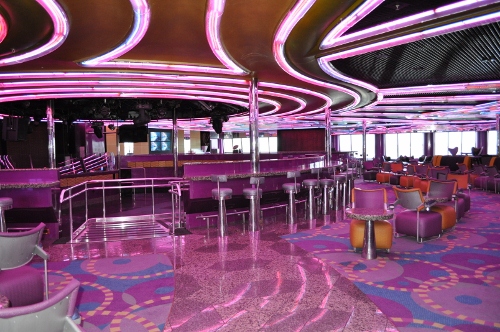 This was one of the many breakfast buffet's on the ship. Needless to say, they had everything you could possibly want.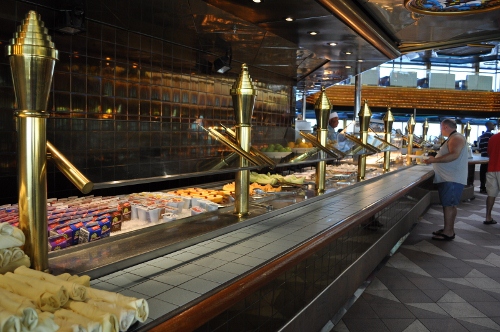 Here was our cabin. It wasn't as nice as the cabin we had on Carnival Liberty but it was still perfect for 5 days. Behind the curtain was window which was about 2 or 3 stories above the water. It was great for clear nights when the mood would reflect off the water.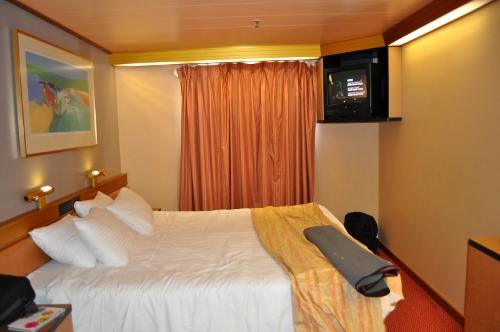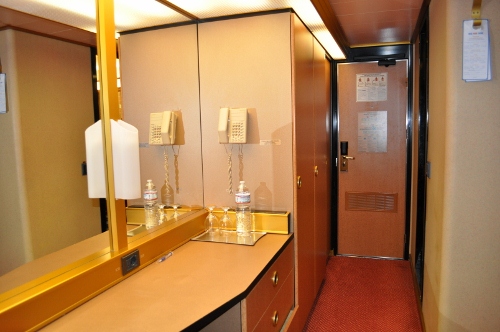 That's it for this post. Stay tuned for more pictures and an inside look at everything we did on this 5 day cruise. I took down a good bit of notes so I could share some great tips with you. 🙂
Question for You:
Have you ever cruised with Carnival or any other cruise line? Where did you cruise too?