This beautiful filly is looking for a forever home FAST. She is a 3yo OTTB stands 15'3. She is super sweet but has a chip in her knee. Don't let that discourage you though. She will still make an excellent riding horse. Her rescue fee has been reduced to $300 because she needs to leave the track ASAP. She's currently located in LA but can be shipped anywhere in the US. However, there is another horse in need of adoption as well that will make the journey with her to NC if fuel costs can be met.
If you are interested in adopting her please contact Spring Gates via Facebook.
If you can't take her but still want to help, consider helping out with fuel cost to get her and her friend to NC.
(Note*: Nothing is being posted about the other horse because adoption is pending (by me, yay!) and is just waiting for this sweet girl to be adopted too so they can make the journey to NC together. That is if she is coming to NC.)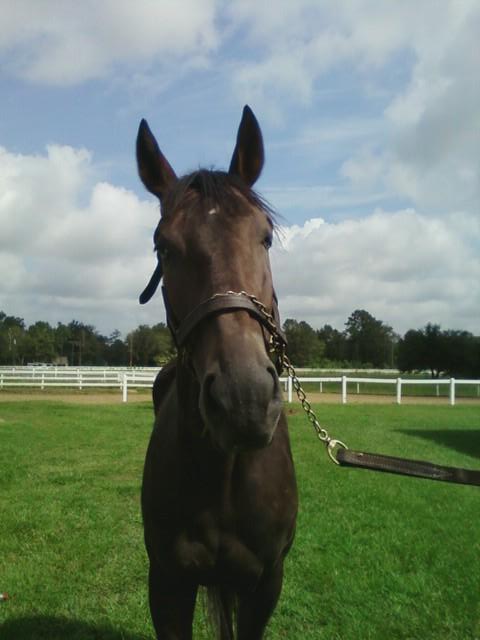 UPDATE: Because I want to see both of these guys make it to NC. I'd be willing to pay half the shipping costs for this girl. That means she is available for $150!